What are we doing?
Update from Sustainability group June 2022.

We have now completed most of what we set out to achieve in 2021.
The bug hotels, bird boxes and hedgehog shelters have been sited. The wildflower area has been prepared and seeds planted. We have had very dry weather and the task of watering regularly has been onerous. There is not much colour at present. The type of seeds and when to plant will be reviewed for next spring.
In the Church, draught proofing has been repaired and improved. We have bought mugs made from bamboo for use at the community events such as the In our back yard (IOBY). Funding for 50 of these came from the auction of promises organised by Ruth.
Remaining areas to work on include:
A Notice board in Church with regular updates and features to encourage personal and community sustainability.
Siting of water butts.
Exploring options for better heating control in the Church Hall.
We are hoping to set up an event open to all in the Church during September/October with a guest speaker who will share with us the need to closely review our use of plastics and how we recycle them. Details to follow…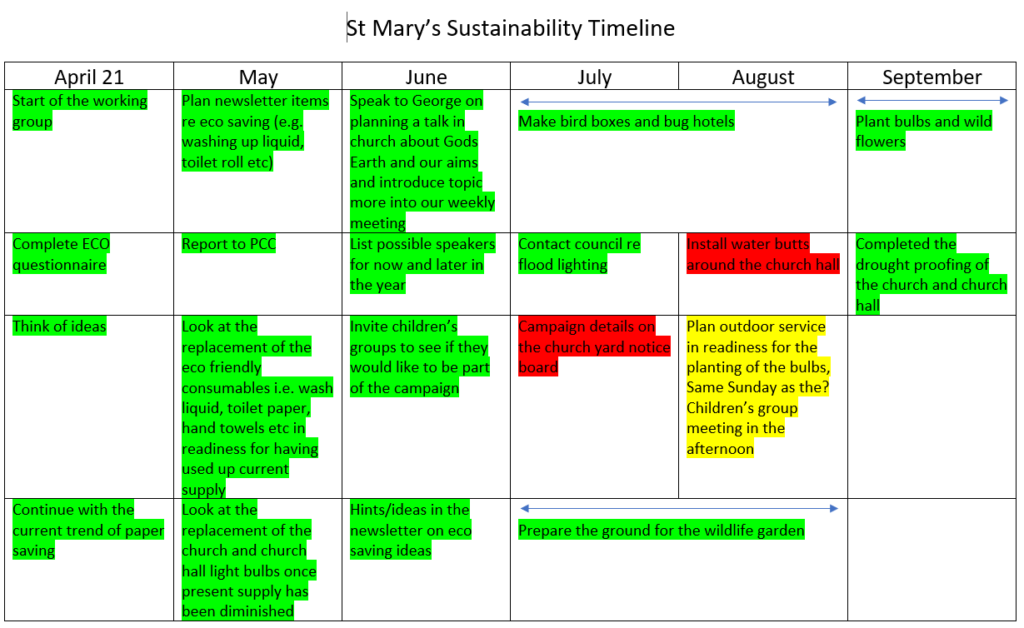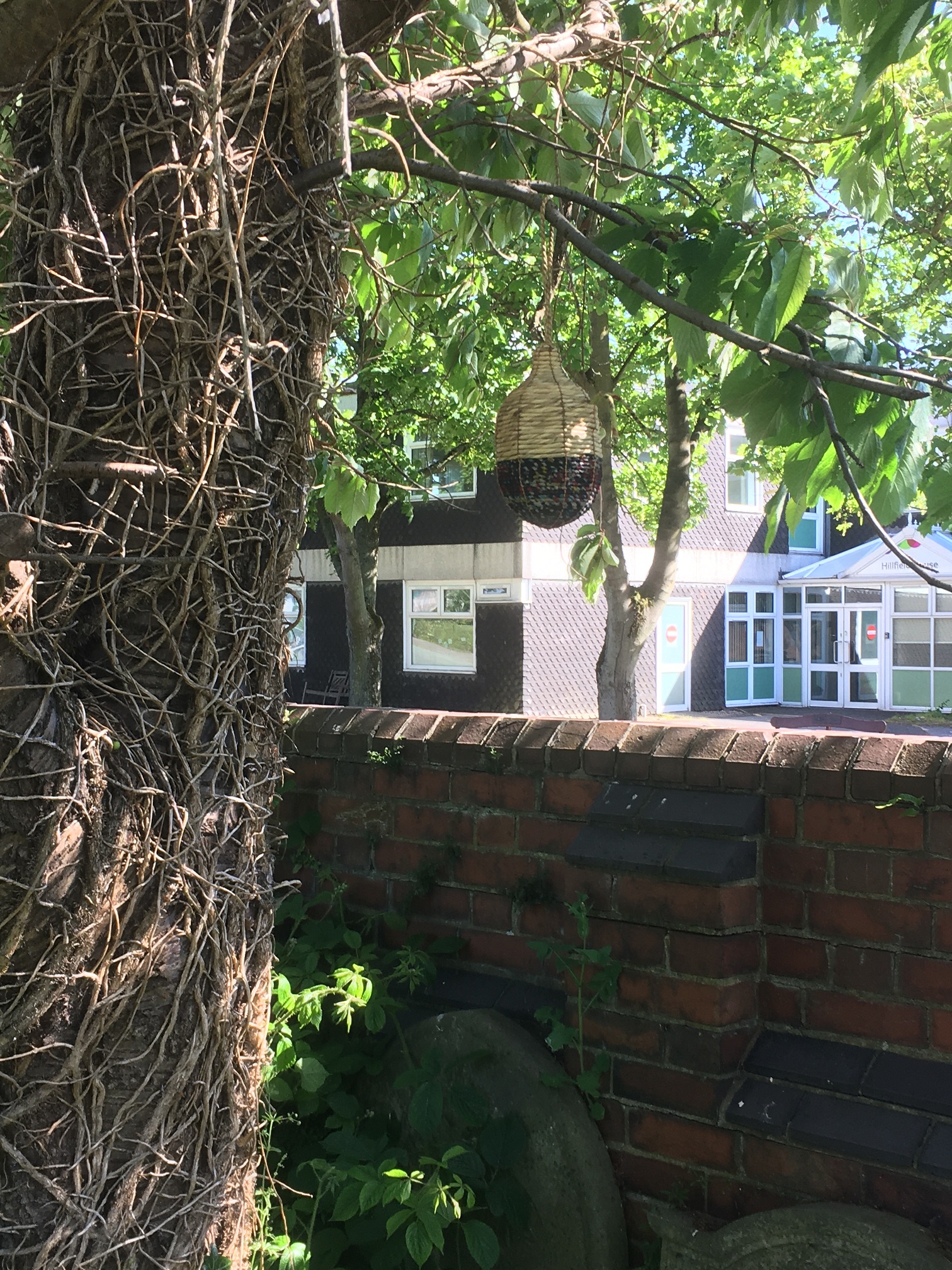 CATHEDRAL AND CHURCH BUILDINGS DIVISION
STATEMENT ON SUSTAINABILITY AND THE ENVIRONMENT (April 2020)
There is a climate emergency. This has been recognised by the Church at all levels, through the Call to Action of the Environmental Working Group, through the General Synod motion of February 2020, and through a number of diocesan and deanery climate emergency motions. General Synod has called upon all parts of the Church to draw up an action plan to reduce our greenhouse gas emissions year-on-year, achieving net zero by 2030. This sits alongside a crisis in biodiversity; we know we need to protect the biodiversity within church grounds and church land.
The Division and its committees; the Cathedrals Fabric Commission for England, the Church Buildings Council, the Statutory Advisory Committee on Closed and Closing Churches, and its seven Conservation Committees, has been fully committed to action on the environment for well over a decade, since the 2005 General Synod which agreed on the need for Churchwide action on issues of climate change. This has gained additional momentum in the last two years, as the scientific consensus on the urgency of action has become clearer and clearer.
In many ways, our historic buildings are exemplars of sustainability; still fulfilling the original purpose for which they were built, centuries later. They also have a significant amount of embodied carbon; as stated in Historic England's 2019 Heritage Counts, "Continuing to use and re-use these assets can reduce the need for new carbon-generating construction activities, thereby reducing the need for new material extraction and reducing waste production."
Many churches and cathedrals are already working to answer Synod's call and play their part in responding to the climate crisis, which means the Division needs to offer useful and relevant guidance and support. We need to ensure our guidance reflects the very different needs of different churches and cathedrals, and that it avoids risks such as maladaptation. We need to ensure that, in the drive for net zero, we make the right changes, which take account of the whole carbon lifecycle of a project as well as respecting the history and intrinsic value of our buildings.
Every time we turn on our boiler or install a new kitchen, we are using the Earth's resources, and we are called on to manage our buildings in ways that ensure we are not wasting these precious resources. In the main, churches and cathedrals are currently heated by burning oil and gas, the very fossil fuels which are contributing to climate change.
It is part of our role, and the role of all cathedral Fabric Advisory Committees, Diocesan Advisory Committees, and diocesan chancellors around the country, to ensure that our buildings support the Church of England's mission. The fifth mark of missions calls on us, "To strive to safeguard the integrity of creation and sustain and renew the life of the earth." This tells us that the way the Church heats, lights, and modifies its buildings is an integral part of the mission of the Church, a physical manifestation of that mission.
Therefore, the Cathedral and Church Buildings Division will:
In our guidance and decisions, encourage environmentally sustainable approaches to the conservation of the special interest of the building and the continuation and growth of its Christian mission.
For example, we would always encourage a church/cathedral to have done a thorough options appraisal before applying for faculty/permission to replace an oil or gas boiler with a like-for-like replacement, to see if they could instead implement a non-fossil-fuel-based system such as an air- or ground-source heat pump, radiant panel heaters, or pew heaters. We will ask searching questions to ensure applications that come to us have considered the environment in their decision-making. Environmental benefits can already be taken into account as a "public good" when making a case within the faculty process. Those buildings with historic interiors need specialist advice, which the Division and its conservation committees are well placed to give.
https://historicengland.org.uk/content/heritage-counts/pub/2019/hc2019-re-use-recycle-to-reduce-carbon/
Create guidance notes which support good environmental practice in churches and cathedrals.
For example, we will revise our guidance on heating and renewable energy to ensure they are up-to-date and guide churches and cathedrals towards environmentally friendly options, whist acknowledging that they must be comfortable to be in, and that historic interiors must be conserved. There is no simple "one size fits all" solution. We will also encourage well-managed and appropriate tree planting and nature-based solutions.
Work with other departments to support the measurement and reduction of the greenhouse gas emissions from our cathedrals and churches.
For example, supporting the roll-out of the Energy Footprint Tool developed by Research and Statistics, and developing guidance about how greenhouse gas emissions can be measured. We will support Parish Buying in their energy audit programme, and ensure the learnings from this are understood and widely shared. We will contribute to guidance on off-setting, including the positive contribution our churchyards can make through carbon sequestration in soils and plants.
Share information through the Cathedral Administrators, Fabric Advisory Committees, Diocesan Advisory Committees, Archdeacons, and Diocesan Environmental Officer network about environmental good practice, helping staff in diocese develop their skills and knowledge on topics such as heating, LED lighting, renewable energy, draught-proofing, and insulation.

For example, the DAC conference in 2020 will combine with the DEO conference, with sessions on moving towards 'net zero' and practical steps churches can take.
Work with partners such as Historic England, ICON, Caring for God's Acre, the Bat Conservation Trust, Natural England, and A Rocha so that we can access expert advice, support, and funding opportunities which help our dioceses, cathedrals, and churches.
For example, we are currently working with partners on the Bats in Churches project, the national Burial Grounds Survey, and the Beautiful Burial Grounds project. We support A Rocha in their nation-wide Eco Churches and Eco Diocese programme.
Gather information on the impact of a changing climate on our buildings and historic interiors, the damage this is causing, and the risk of future harm. We will use this information to inform our policy and guidance.
For example, we will gather data on the impact of flooding and on practical steps that can be taken to reduce the damage caused.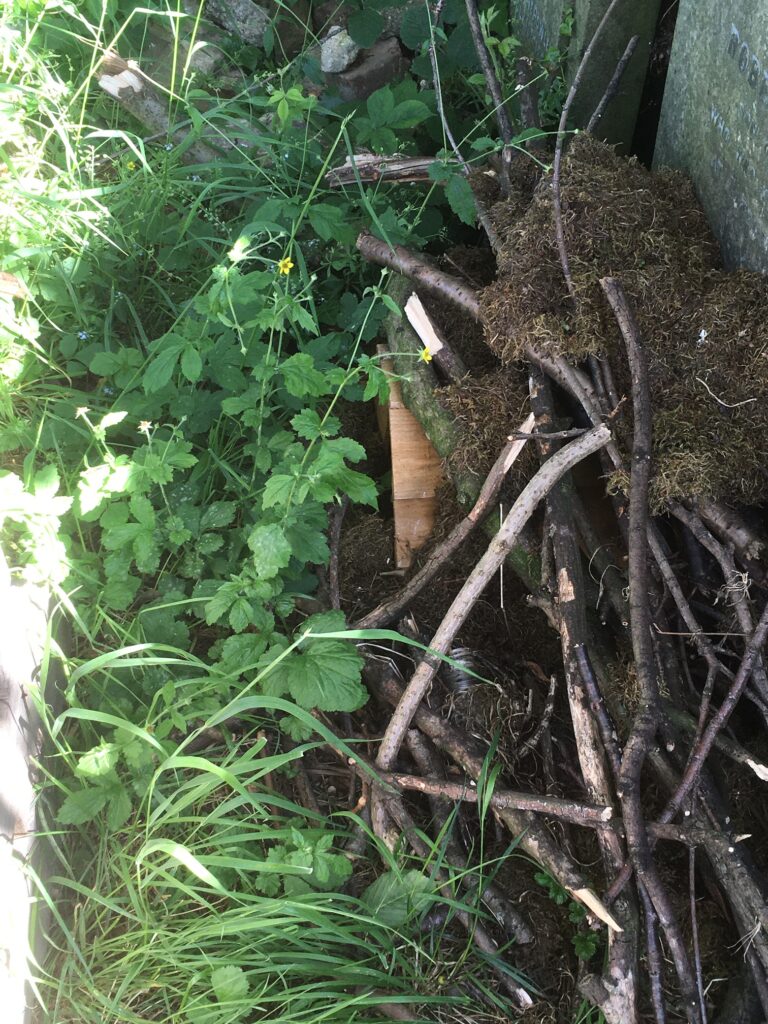 Justin Welby & John Browne's Times article underlining the need for urgent action on climate change.
JUSTIN WELBY & JOHN BROWNE
Saving the planet needs faith and science
Halting climate change will require action from everyone and we must put aside our differences in this common pursuit. The pandemic has been the worst natural disaster of our lifetimes. It is a global catastrophe that has affected every one of us. Leaders have disagreed over how to handle it and what the best solutions are. And owing to its profound impact on the poorest and most marginalised people, it has forced societies around the world to confront deep moral questions. But this isn't just true of the pandemic: the same can be said about climate change. The only difference is the speed of the impact: the pandemic upended all of our lives, all over the world, in a matter of weeks.

Crises bring together unusual allies. We both began our careers in the oil industry, but from there took unconventional and very different paths. One of us ran the world's largest renewable energy private equity fund, and was accused by American oil lobbyists of having "left the church"; the other is now Archbishop of Canterbury.

From these common beginnings, and different middles, we now find ourselves united by the climate emergency. We share a belief in the value of science and engineering, and we are motivated too by the duty of care — one of us would say God-given responsibility — we all have to safeguard the future of our planet and its citizens.

The key to understanding and addressing these existential threats lies in both the practical and the profound: in science and engineering, but also the idea, found in the Christian faith, that each person is precious, worth caring for and has potential.

For a long time, scientific truths about climate change were treated as opinion, something which you might or might not believe depending on your personal point of view. We have come a long way since then. But resolving the crisis still requires commitment to the truth; we owe that to those who will suffer the most if we fail to act.

This journey from opinion to truth is a crucial first step, but the journey that really matters is from truth to sustainable action. That will require every one of us to play our part. It cannot just be done by governments or companies, by NGOs or faith groups, and it cannot be done in isolation. We will have to work with people with whom we disagree, sometimes profoundly. Indeed, the two of us do not agree on everything, but we recognise that we are united by a common cause: that in facing the threat of climate change, there is more that unites us than divides us.

Individual responses need to be guided by hope rather than fear, and the certainty that huge change is made up of small things. We are both realists when it comes to human behaviour: sustainable change rarely comes from asking people to make unrealistically ambitious sacrifice. Instead, we must give people the engineered tools and the economic incentives to make choices that work for them and for the planet. The combined power of engineering, economics and leadership through example makes a profound difference.

Investors and businesses need to go beyond "greenwash", in which existing activity is creatively re-labelled to advertise its supposed sustainability. The world has seen enough of this. It is time to demonstrate authentic change and an unambiguous contribution to the world's climate goals.

This is about much more than renewable energy: it means rethinking the way that we consume energy, generate waste and design the industrial processes on which our economies rely. And it means setting emissions-reduction targets that are rooted in science, measuring progress against those targets, and being held accountable for achievement.

Governments too have an unprecedented opportunity to lead by example and incentivise change, particularly as we approach Cop26, the G7 and the passage of the Environment Bill in parliament. Recent action by the United States, the UK and others suggests that 2021 could be a watershed year for international co-operation on climate change.
Co-operation is the operative word. Above all else we must build partnerships that bridge disagreement and disunity. It is time to put aside our many differences to save the one planet we all share. The urgency of tackling the climate crisis denies us the luxury of working only with people who are perfect and have never made mistakes. Nor can we partner only with those who agree with us entirely.

Every single one of us, in all of our ignorance and selfishness as human beings, has to be part of the solution. Science and engineering have already provided us with the tools we need to eliminate greenhouse gas emissions. It is up to us to apply them at scale, to bring their cost down and to make them part of our shared future.

It will take broken people to repair a broken world, and we all have a responsibility to change our ways and bring others with us. With climate change, it is better to disagree and work together than not to take action at all. Nature is no respecter of personal perfection.

Whatever your beliefs, the teaching of Jesus Christ that nothing is beyond redemption offers a powerful message of hope for a wounded world. There is no person who cannot change, no bad that cannot be made good. There is nothing that cannot be redeemed in what Christians would describe as "the new creation".

Let us seize that lesson. We can all be — and it is not yet too late — part of that work. Each of us can choose community rather than isolation, creation rather than destruction, and life rather than death.

Justin Welby
is the Archbishop of Canterbury
Lord Browne of Madingley
is a former CEO of BP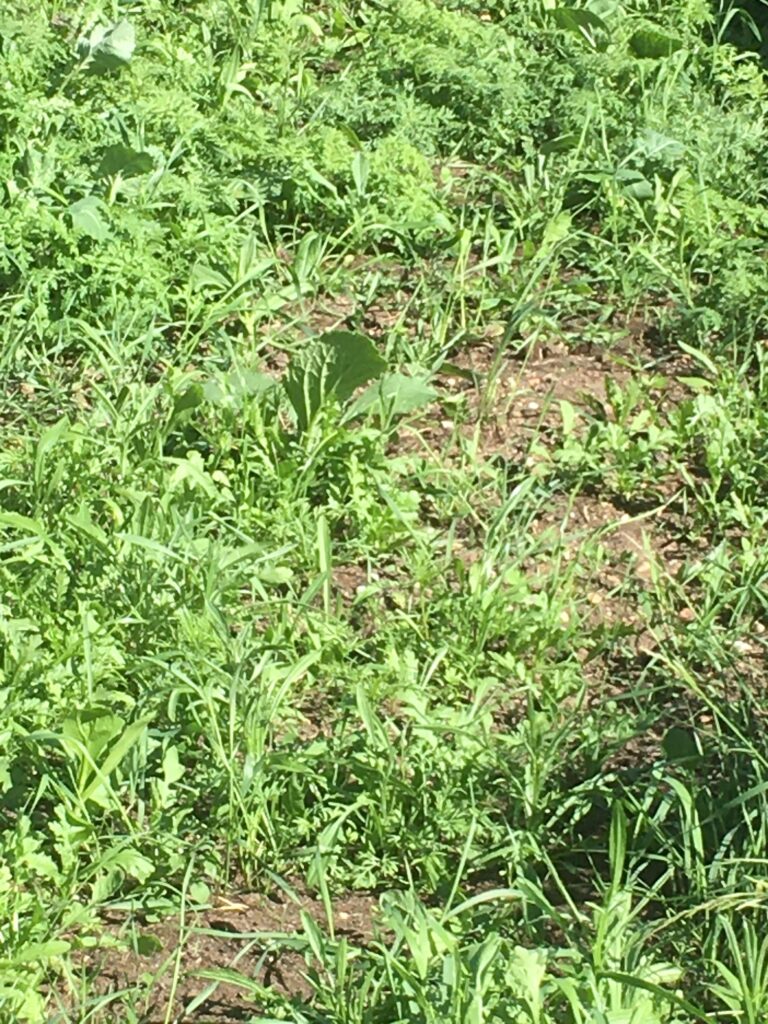 We (Cathedral and Church Building Division) know this guidance will raise challenges for churches and cathedrals, and we are committed to helping find ways to overcome them. These solutions will be very different for different types of buildings and churches that offer differing styles and types of ministry and outreach. We know from our 2012 study that three quarters of the Church's greenhouse gas emissions come from our schools, our busiest churches & cathedrals, and our offices: those buildings where the heating and lighting is turned on many hours per day and so the energy use is high. For these large buildings, or complex sites with multiple buildings, the solutions may include new technologies such as heat pumps and solar panels, alongside LED lighting and improvements to the fabric. Meantime, our thousands of smaller churches, used once or twice a week, need simpler and less expensive solutions such as maintaining roofs & gutters, fixing broken windows, installing pew heaters, and switching to 100% renewable electricity. We know that there are financial implications to some of these choices and will always work to arrive at a proportionate solution that balances the complex factors involved. The Division will prioritise work that guides churches and cathedrals towards the right solutions in the right places.
On Sunday 26th of September, the sustainability group members provided the talk, prayers, a presentation on plastics and a display at the back of Church (photo below).
Click here for a link to the service.

Click here for a link to the Youtube video we used.

Why are bamboo products eco-friendly? To find out more follow click here.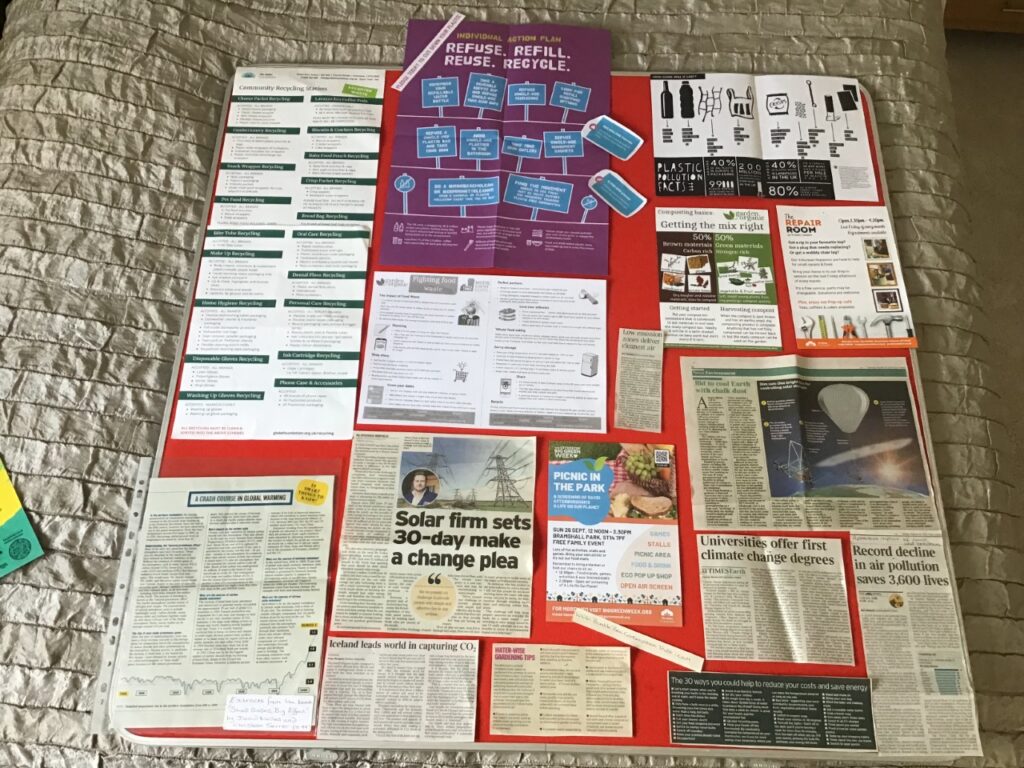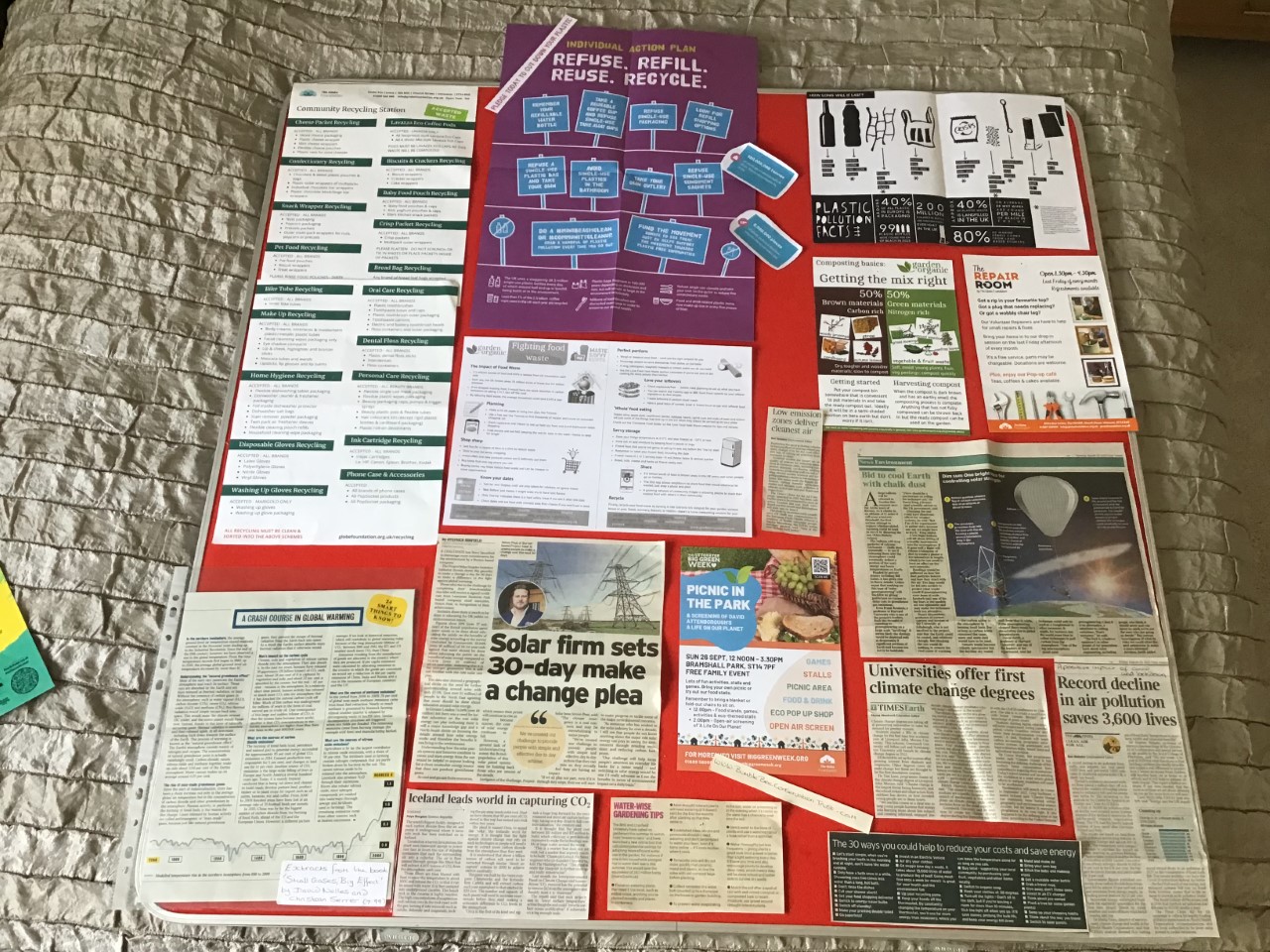 Go Green ……Plastic Free July.

This is an initiative I have only heard about this year . It was set up by the Plastic Free Foundation who are working toward a vision of seeing a world free of plastic waste. The campaign started in Western Australia in 2011. It encourages people to commit to reducing their plastic pollution during July, and hoping they will be inspired to find new habits they will continue forever, thus becoming part of the solution to plastic pollution.
We don't need a few people doing things perfectly, we need millions of people committed to making changes as best as they can.
You will find excellent information on their website –
Please contact the sustainability group if you would like to know more but have no internet access.
To get you started , remember 3 "R" s
REDUCE ….how much plastic you use
eg use beeswax wrap to cover food instead of cling film, buy ordinary soap, shampoo and conditioner bars instead of single use plastic bottles.
REUSE ….single use plastic
eg carrier bags, water bottles
RECYCLE…in the appropriate way.
Remember it is important to thoroughly clean anything going into recycling. It costs the council £3000 per load of recycling that is rejected, a lot of which is because it hasn't been washed. Would you put your hand in your recycling bin? If not, it isn't clean enough
Soft plastic recycling……
The co-op offer soft plastic recycling units in many of their stores. These plastics can't be placed in our home recycling bins. They include (clean) film lids from yoghurt pots, soft fruit punnets, plastic crisp packets, pasta bags, chocolate and biscuit wrappers.
Find out more at coop.co.uk
So set yourself a challenge, look around your home and commit to changing how you use single use plastic. Start making a difference today.
From Joy:
GO GREEN……. with your gifts
There are many alternative ideas to consider as gifts for friends and family before opting to buy the usual flowers, wine, chocolates, socks, smellies etc. Here are a few suggestions from Joy

Living gifts are available from various charities starting in price from £5.00
Make your own….cakes/biscuits/chutney/jam
Give bulbs or seeds or sponsor a tree to be planted
Give some of your time, offer to wash a car, do some gardening, babysit, so they can take a break
Buy from charity shops
Buy membership for a year or more to the National Trust or English Heritage
Toilet or Bin twinning ( find out more on bintwinning.org or toilettwinning.org)
Make a donation to a charity that is close to that persons heart on their behalf
Make or buy a bird box, a hedgehog barn, a bird feeder or insect hotel

When you have made your choice ….
Save paper you have received a gift in to re use. Or buy recycled paper.
Save cards you have received and use them to make your own.

These sort of gifts and cards will mean all the more to the recipient when they see how much thought has been put into them.
Go Green…… The Globe Foundation.
This is a non profitable organisation, founded in Staffordshire in 2018. It's aim is to help protect and enhance the natural world by reducing the impact of modern living. It works with people and communities to help them live in a more sustainable and eco friendly manner. It's centre is based in Uttoxeter… The Old Mill, Church Street.ST14 8AG
They have various ongoing projects.
Recycling hub..for plastics and various problem items
Repair shop.. volunteers will help to fix broken items to avoid them going to landfill. Obviously this service is limited to the skills of the volunteers who will do an assessment beforehand. Drop in times for this is last Friday of the month between 1:30 to 4.30
Green skills Hub…onsite classrooms…to run eco workshops and training.
Zero waste shop…well worth a browse to give ideas of products you could think of changing to, to make a difference. You can refill your own containers with various food and household items. There are personal care items for sale, all eco friendly, ethically sourced and where possible, organic.
Find out more at globefoundation.org.uk
Go Green…….some thoughts from Laura
At our previous house we had two compost bins and a wormery which all generated some fabulous nutrient rich compost. Sadly we don't have room for one compost bin here but I save all my vegetable and fruit peelings( with the exception of potatoes and citrus peel) and take them to my Mums for her compost bin. I also save the insides of toilet and kitchen rolls , tear them up and add them as it's good to add card and paper too. It's certainly well worth trying this as it only takes 6-8 months for it to break down into really good compost to supplement your garden soil. If anyone who perhaps isn't a gardener and would like to save their vegetable peelings I would be willing to collect for compost. Please ring me firstly for a chat.
Do you know banana skins make excellent plant food? Lay them around the base of your roses or chop them up and leave in a bucket of water for a week, then use the water to feed your plants.
Save your eggshells and use them to protect plants from slugs and snails.
Thank you Laura… if anyone is inspired and is considering making their own compost there are many informative websites to explore. Gardenersworld.com howtomakecompost is a good beginners guide. If you have no access to the internet and would like further information please contact a member of the sustainability group and we will help as best we can.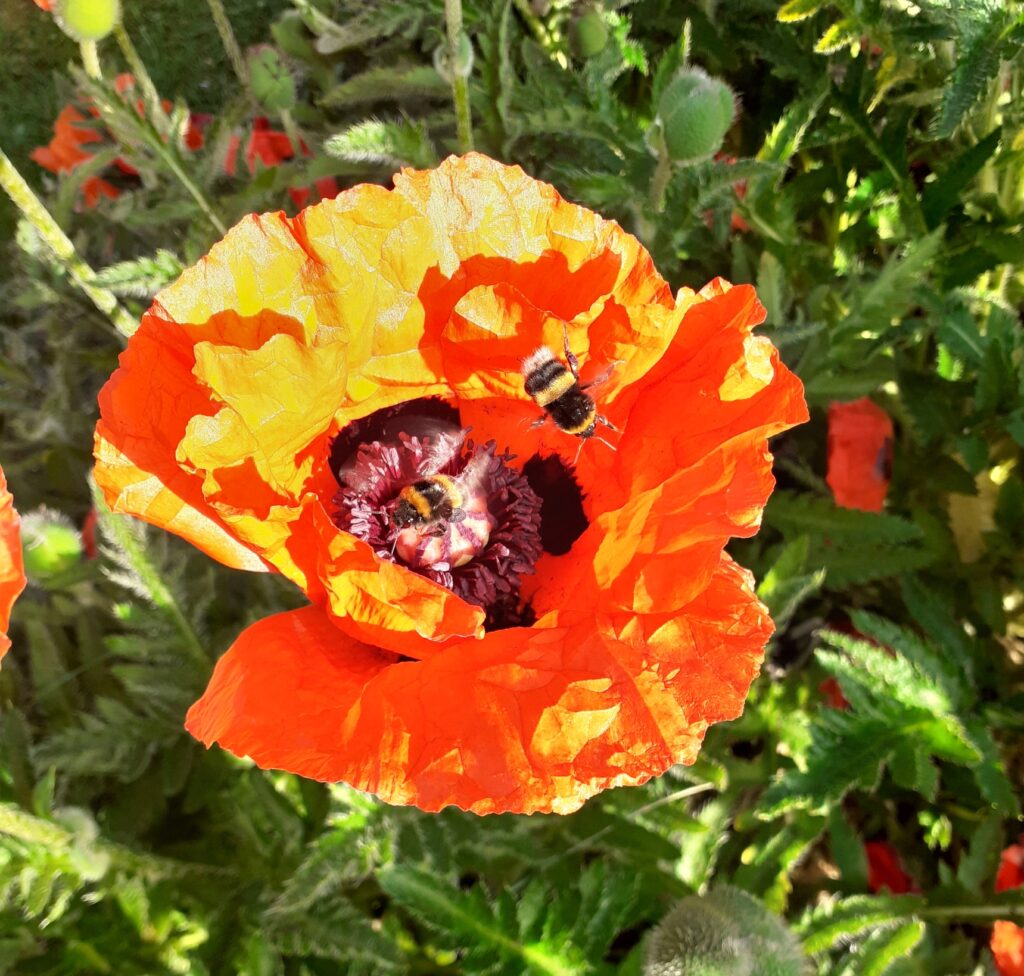 GO GREEN …. Watering your garden

The RHS have called on gardeners this summer to switch from "mains to rains", adopting more efficient water use in the garden. If you are on a water meter you could save some money as well. Here are a few ideas.
Most importantly, collect rain water in butts or containers, use this before using mains water.
Water early in the morning or evening when it's cooler, so water can soak into the soil rather than evaporating in the sun.
Water thoroughly but less frequently – a good soak once a week rather than a daily sprinkle. This will save time and encourages plants to develop deeper roots. Consequently they will be more robust to survive drier spells.
Direct water to the base of the plant rather than sprinkling all the surrounding soil.
Mulch soil with well rotted compost or composted bark after rain to retain the moisture.
Focus on watering plants that need it most- edible crops, anything newly planted, container plants.
Well established trees , shrubs and perennials rarely need watering.
Resist watering your lawn in a drought. Even if the grass turns yellow, it will usually recover after rain..
Line terracotta pots with old compost bags to stop them drying out so quickly.